Ball Hockey!!
Ball Hockey games June 4, 2023 ages 5-13!
@

Moosomin, SK
---
---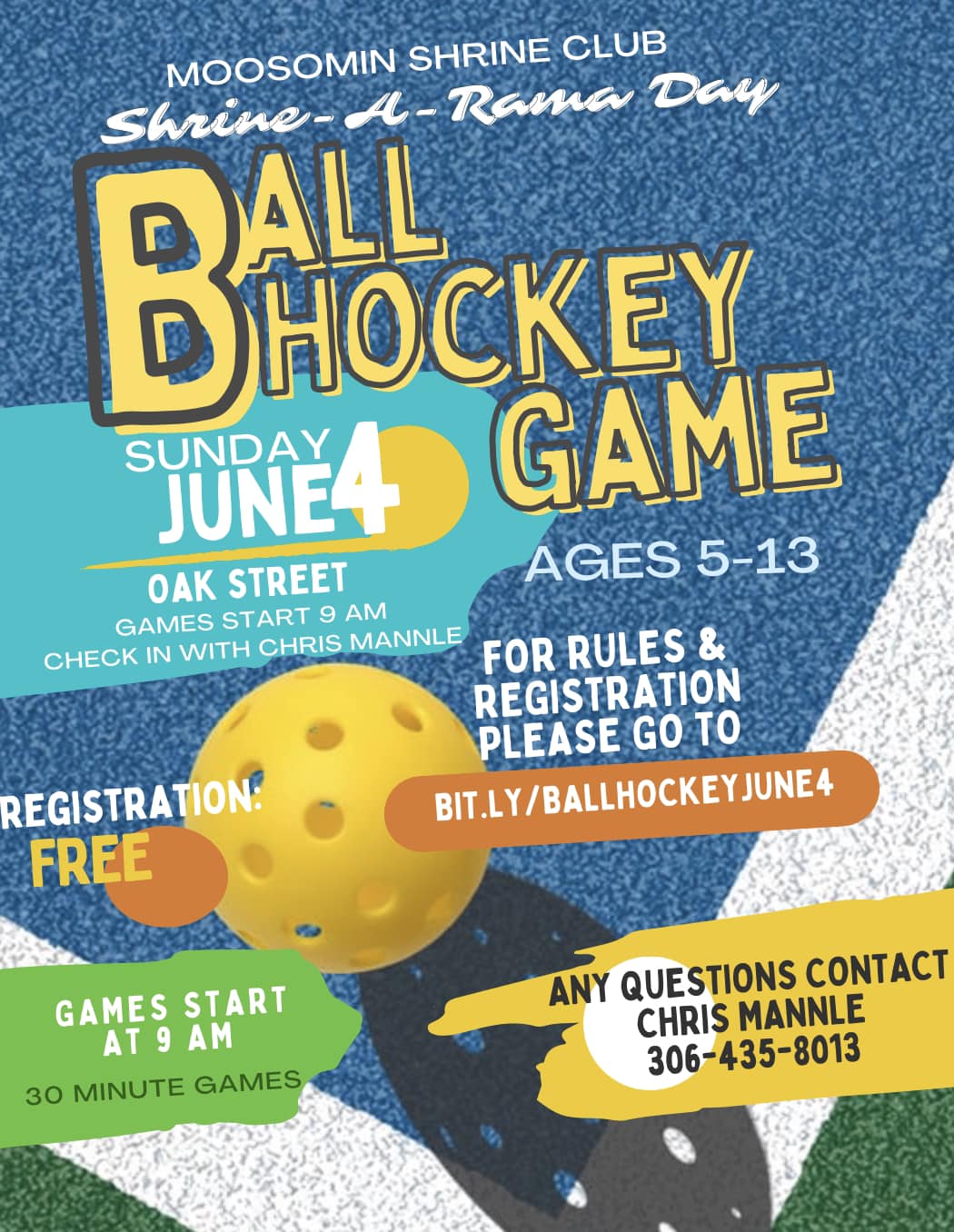 If you're interested in more details or registering a player check out the link below.

https://bit.ly/ballhockeyjune4

Check the comments for more info about all the excitement happening that day!

Thank you to local businesses for sponsoring tickets for our local kids to attend this event!!