2023/2024 EARLY BIRD Player Registration
Registration is NOW OPEN for MMHA Early Bird Registration!
---
May. 01, 2023 to Aug. 01, 2023
---
Save $100 PER PLAYER when you register and pay prior to AUGUST 1, 2023. Having our numbers earlier means things can be organized earlier so the sooner the better!
Take advantage of our Credit Card payment plan and pay in 4 equal payments when you register in MAY!
http://moosominmha.rampregistrations.com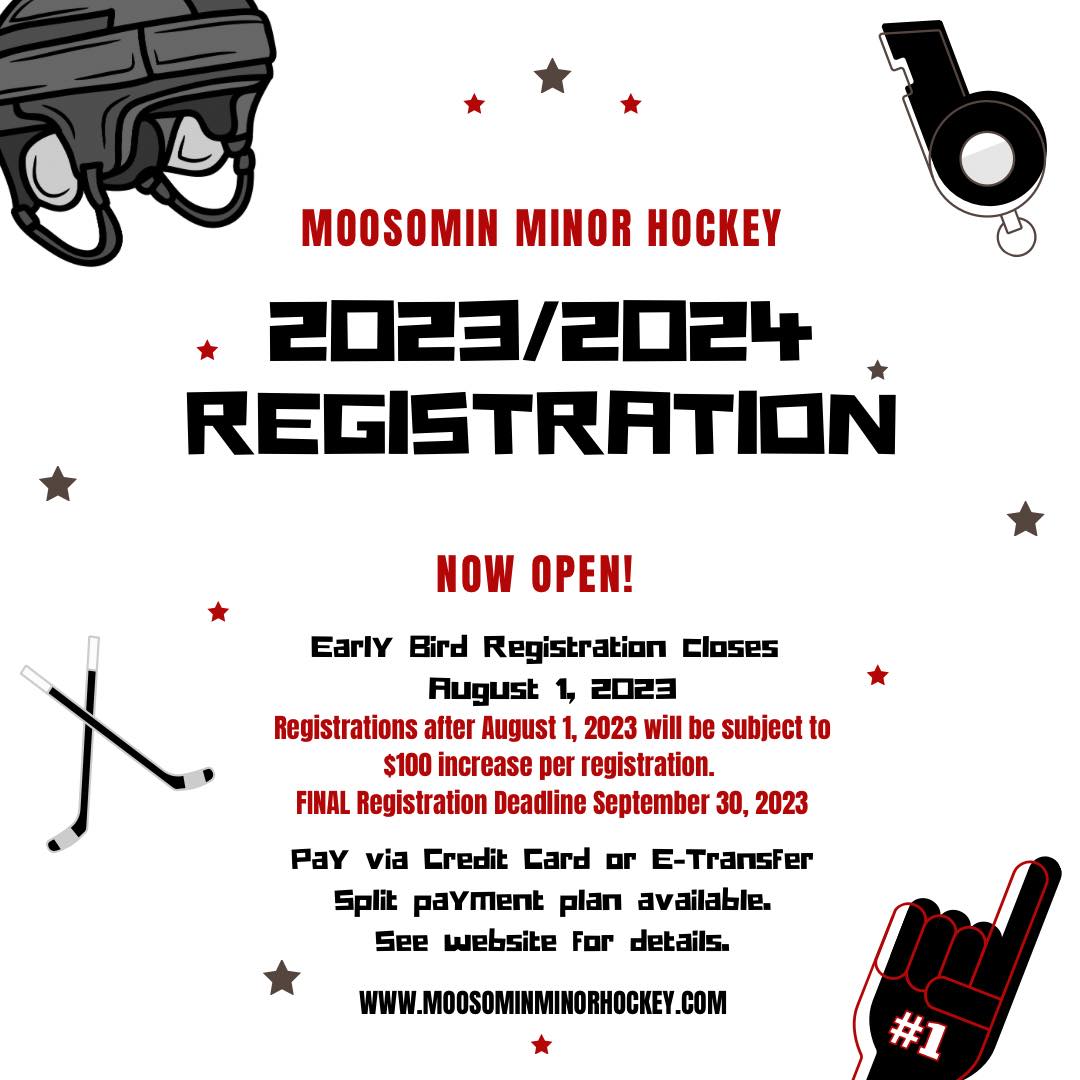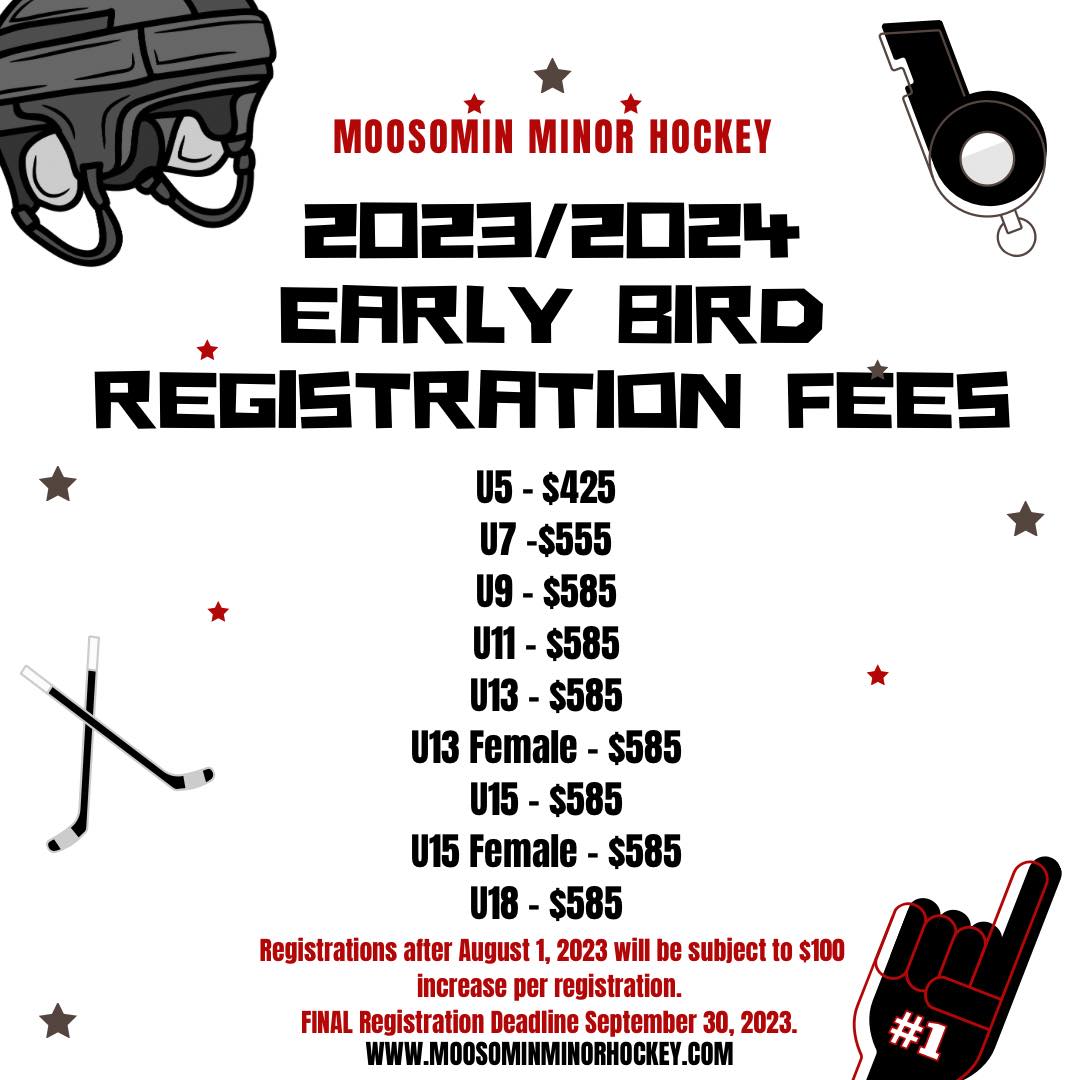 Coaches applications for HEAD COACH for our U11 Badgers is open until JUNE 1 and all house teams AUGUST 31. Please submit your applications as soon as possible to secretary@moosominrangers.com
Coaches applications can be found here:
Fillable PDF(save on computer and re-open in folder before filling in): https://cloud.rampinteractive.com/moosominhockey/files/coachesapplicationfillable2.pdf
Printable application can be found at www.moosominminorhockey.com under the COACHES tab.